Shopping Cart
Your Cart is Empty
Thank you for your business!
You should be receiving an order confirmation from Paypal shortly.
Exit Shopping Cart
Taking the Escalator Homepage
__________
More material available on
Taking the Escalator - Facebook Group:
Co-Occurring Disorders Tools for Clinicians and Case Managers
_______
PLEASE~
SUPPORT Taking the Escalator with a simple click
Provide a GOOGLE REVIEW by clicking this link
THANKS in advance
for your help and support!
__________________________________
Thanks to everyone who reached out to collaborate. Looking forward to interacting more with Taking the Escalator users with ideas and skills. Please reach out to Ken at [email protected] - THANKS!
____________________________________
Taking the Escalator Website Undergoing Expansion - HELP WANTED
Looking for Digital Marketing/Web-Design Person (Or Service) -
Taking the Escalator is a nonprofit with a limited budget but seeking affordable assistance with digital marketing, website redesign and help exploring other technical expansion ideas and projects.
Open to working with a less experienced person with new ideas - Someone who understands substance use and mental health issues preferred but not required
Group Icebreaker of the Week:
Listen and Learn
This is just a brief group discussion module focused on listening.
Discuss the following thoughts as a group:
A time when I wish I would have listened was….

A time when I wish I didn't listen was…

Today I want to tune out conversations about….

Today, I want to listen and hear more about…
Taking the Escalator: FOLLOWER SPOTLIGHT
Meredith Obrien is a top notch clinician in New Jersey who specializes in working with people with Anorexia. Meredith recently published a book about her own experiences and recovery which is discussed in this video interview with Taking the Escalator creator, Ken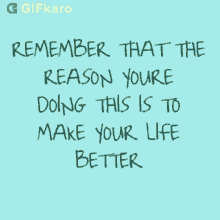 Subscribe to Taking the Escalator

Thanks to all who have sent positive and encouraging messages. A common question sent in is: "Can I use these materials?" - The answer is YES - Everything on the Taking the Escalator is free for clinicians, case managers and others working in substance use and mental health treatment and prevention settings.




Please just respect the material by giving Taking the Escalator credit and ownership for all materials and please share the Taking the Escalator website with your colleagues as a resource

THANK YOU
/